5-Lesson Bundle for Songwriting Program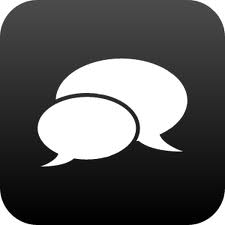 5-Lesson Bundle for Songwriting Program
Purchase all 5 of the lessons in Jimmy's songwriting program. This is a series of 5 lessons, each 1 hour long and 1-on-1 via skype with Jimmy. The last lesson is a 2-hour co-write with Jimmy.
These 5 lessons are designed to take you from the beginning to the end of song creation. You and Jimmy will start with song conceptualization, then onto lyric development, melody & rhythm, stage performance and conclude with a two hour co-writing session. This 5-lesson program will expose you to the same resources and techniques professional musicians have used for years. Jimmy will work around your schedule to accommodate for your availability. Experience a no-nonsense program designed for only one purpose, to take your art from good to great!
Lesson 1: Crafting a Concept
What does it look like to start from scratch when songwriting? What questions should you ask yourself? How can you best connect with your audience? Learn Jimmy's time-honored techniques to help expand your creativity in the developmental stage of song creation.
Lesson 2: Crafting a Lyric
Every writer knows, a great lyric doesn't just make for a great song, it also has the potential to change people's lives. Therefore it's so important to develop one's songwriting muscles. Ever wondered how to say something in a more creative, compelling and persuasive way? Jimmy will show you how to apply to his own lyric-crafting methods so you can build stronger lyrical content.
Lesson 3: Crafting a Melody
It's not just what you say, it's how you say it. Over the years Jimmy has been at the helm of making not just powerful lyrics, but rhythms and melodies as well. This lesson is full of helpful, concrete guidelines, reference tools, and real world examples from Jimmy's music catalogue and others' to help put the finishing touches on your song.
Lesson 4: Crafting a Concert
You've done the work of creating a great piece of art, but a poor delivery can damage even the best song's reception. In this lesson you will walk with Jimmy through his own set list structure as he teaches you step by step how to create a winning concert performance that will maximize your songs' impact in the live setting.
Lesson 5: The Co-writing Session
It's time to put all of these principles and techniques to practice. In an extended, 2-hour session, you and Jimmy will partner up via Skype to write a song together. Learn as you go and watch your newfound skill-set help you to make one great original song.